The Dutch Mountain is 180 cm long and available in three different widths. If desired, the Dutch Mountain can be made to measure for you.

The Dutch Mountain is easy to install. The installation can be carried out by our own installation team. After the Dutch Mountain has been taken into use, the top cover must be tightened once more for two months.

Due to the increase in the number of lying hours, it is obvious that milk production will increase. We also expect that claw conditions will recover faster. In practice, cows with claw disorders have been found to lie down faster and longer on the Dutch Mountain, making the healing process faster.

Due to the softness of the mattress in combination with the air permeable top cover, the chance of bare heels is expected to be minimal.

The Dutch Mountain has been developed from the needs of the cow. Although in recent years much has improved in the dimensions of the cubicle, we saw that in terms of comfort of the mattress, an improvement could be made so that cows would lie even faster. Thereby is a better grip when standing up without unnecessary loading of the rear claw is also included as an important aspect in the development of the Dutch Mountain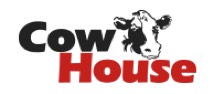 Developed by Cowhouse International
The Dutch Mountain cowmattress is the result of 20 years of experience in housing dairy cows. In cooperation with leading dairy farmers Cowhouse has developed this new mattress which will bring the wellbeing of dairy cows to a higher level. Cowhouse is always aiming for improvements of the indoor environment of dairy cows.
About Cowhouse
De Dutch Mountain will be available in April 2019!
Would you like to receive a quotation for your existing or new dairy barn? Please fill in the below request form.
Request a quote